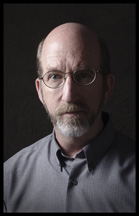 Who We Are
Phoenix ImageArts is home to commercial and fine art photography and graphic arts.
Our primary focus is on fine art photography, as well as portraiture, fashion and surrealistic works.
We also work with commercial clients to transform their ideas into striking images that will impact their customers and leave a lasting impression.
Gary Phoenix is the owner and primary photographer of Phoenix ImageArts, while Gary's sister Catherine Millington and their cousin DeeAnn Slover are expected to be joining soon.
About Us
I'm Gary Phoenix, a photographer and artist with 35 years of experience.
Back in the 70's, I spent a few years in the photography and art world, including owning and operating my own gallery in Flagstaff.
For financial reasons, I had to set the commercial world aside for a number of years while we raised our family, doing a little fine art on the side.
I started Phoenix ImageArts in 2004 after our youngest left home and having spent 5 years working in Europe.